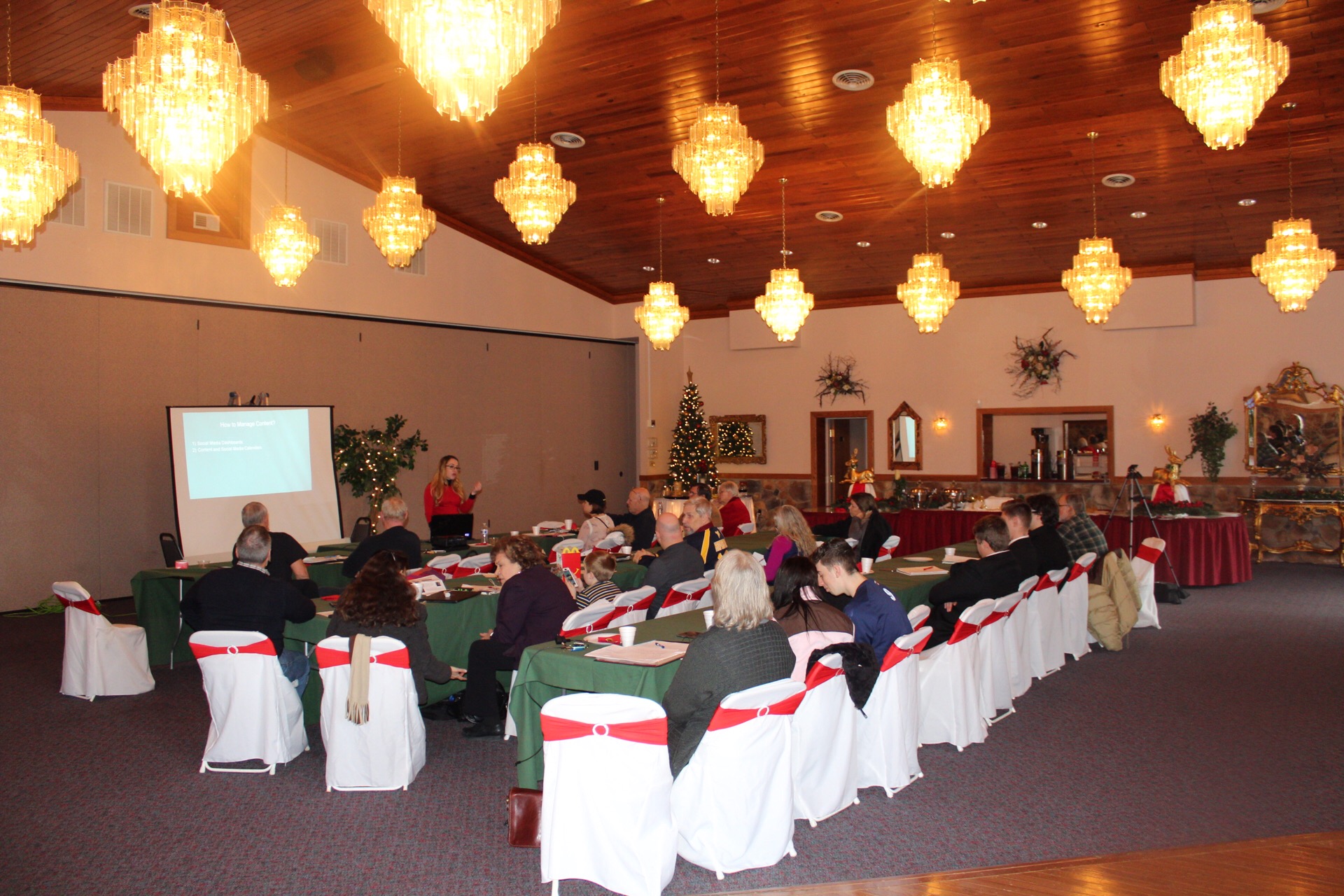 Project Description
Delegate Marshall Wilson of West Virginia's 60th District  approached me in early November 2017 for a branding training, citing a need for one in support of his upcoming re-election bid. Delegate Wilson was elected for the first time in November 2016 with 62.2% of the vote—24% ahead of his Democrat challenger.
Below are some pictures of the event:
This training- "Your State Seat Isn't Safe"- is one of two trainings I launched last month. This particular training was held on Saturday, December 16th, 2017, in Inwood, West Virginia—within WV District 60 limits.
Here's what went into the planning process:
Drafted 5 lectures for a social media + digital strategies training
Prepared training schedule
Monitored registrations through Eventbrite
Worked closely with host – Wilson campaign – to ensure training ran smoothly
Here's how the training went down:
Put on a training lasting six hours
Presented five lectures on social media and digital strategies to apply to political campaigns
Offered insider tips to participants on how to brand their message effectively
Included visuals and important industry-related statistics
Answered participant questions and offered transparency
As a result of this training, over 20 supporters of Delegate Wilson's campaign — including candidates for other electoral offices in West Virginia — were equipped with knowledge about effective social media and digital strategies to apply to their respective branding efforts. Initial feedback has been fairly positive, so I'll include it here when I get it.
If you'd like a custom training for your campaign, organization, or business, I'm available for hire. Send serious inquiries to Gabriella@GabriellaHoffman.com. Thank you!